Specialty In Home Child Care
Comprehensive In-Home Child Care Services for your Child or Loved One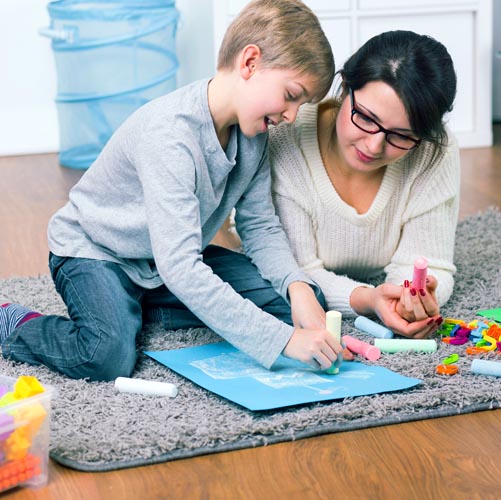 Most people think of in home care services strictly for seniors or the elderly. In fact, millions of children per year have their life drastically altered and challenged with such illnesses, disease and medical conditions such as Asthma, Diabetes, Cystic Fibrosis, Cytomegalovirus, Leukemia, Rheumatic Fever and Birth Defects resulting in a variety of different intellectual and development disabilities.
Caregiving Experts provides Specialty In-Home Child Care Services throughout the Greater Detroit Metro area including both Wayne, Oakland, and Macomb Counties. We provide these child care services to residents of Plymouth, Livonia, Canton, Novi, Milford, Farmington, Commerce Twp., Bloomfield, Southfield, Royal Oak, Troy, Rochester Hills, Clinton Twp. Shelby, Warren, the Grosse Pointe, Dearborn, Allan Park, Trenton to name a few.
Some of the benefits of having an In Home Caregiver for your child include:
Customized Personal Care
The biggest advantage of in home caregiver for your child is the ability to provide a comprehensive child care solution that is personalized to meet your specific needs. Whether you child's needs are medical, social, physical or occupational, a professional caregiver will be able to accommodate you. Skilled services, custodial services, frequency of visit, and scope of duty are all adjustable based on your own needs and considerations.
The Right Match
One of the biggest challenge involved with at-home child care is finding the right providers. Our highly competent and professionally trained in-home child caregivers undergo extensive interviews, background checks, proficiency testing and skill validation prior to becoming a member of our team. You can rest assured that all of our caregivers live up to our impeccable standards of professional care.
Children Enjoy Staying at Home More
Studies show time and time again that children, as well as seniors, prefer staying in their own home when compared to the option of moving to a facility or having to change their surroundings or living accommodations. In home child care allow children to remain independent, safe and happy in their own homes and enjoy a higher quality of life, without compromising the level of personal care, companionship and daily assistance they receive.
More Affordable
In a majority of cases, an in home child caregiver will be able to provide your child with the most affordable solution to your home care needs. You won't be paying for an expensive facility or any of the other overhead expenses that drive up the cost of facility based child care. You will simply be paying for the time and the expertise of a trained child caregiver to deliver in home care services that are specific to your needs. Not only will your child typically receive a higher overall level of personalized care when employing an in home child caregiver, but it can often times be provided at a significantly lower cost as well.
When the time comes to research in-home care and alternative living arrangements, make sure you study all of the options available to you and determine whether an in home child caregiver might make sense for you and your child. In most cases an at home child caregiver can provide an excellent balance of high quality home care services at a price that is substantially more affordable than facility based care.
Your Trusted Source for In-Home Child Care and Support
Caregiving Experts offers In-Home Child Care & Support for all types of illnesses, medical conditions and health challenges includiong Intellectual & Developmental Disabilities throughout The Greater Detroit Metro area suburbs including Wayne County, Oakland County and Macomb County. We provide our home care, senior care and dementia care services to residents of Plymouth, Livonia, Canton, Novi, Farmington, Commerce Twp., Bloomfield, Southfield, Royal Oak, Troy, Rochester Hills, Clinton Twp., Warren, Grosse Pointe, Dearborn, Allen Park, and White Lake to name a few.