Home Care & Support for Alzheimer's Patients
In Home Care Services for Patients Living with Alzheimer's Disease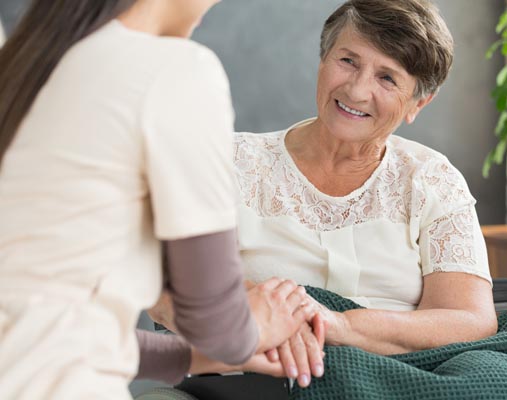 The number of people affected by Alzheimer's disease (AD) was 26.6 million worldwide in 2006. By 2050, the prevalence is expected to quadruple, so that 1 in 85 persons living with the disease and 43% of them are excepted to need to need high levels of care, i.e. supervised home care, nursing home, etc. Our Alzheimer's home care program has been designed to maintain overall independence, security and quality of life for clients living with memory impairments and associated behavioral issues. Through matching caregivers specifically trained to understand Alzheimer's care; caregivers can interact with clients and family members to create serene and contented environments that ensure well-being. Designing the perfect home care service plan, with family input, is the first step to addressing each client's home care needs directly.
National Alzheimer's Resources
Detroit Area Dementia Evaluation Centers include:
Your Trusted Source for Home Health Care Services and Support for Patients with Alzheimer's and Dementia – Alzheimer's Caregivers
Caregiving Experts offers In Home Health Care & Support for Alzheimer's and Dementia Patients throughout The Greater Detroit Metro area suburbs including Wayne County, Oakland County and Macomb County. We provide our home care, senior care and dementia care services to residents of Plymouth, Livonia, Canton, Novi, Farmington, Commerce Twp., Bloomfield, Southfield, Royal Oak, Troy, Rochester Hills, Clinton Twp., Warren, Grosse Pointe, Dearborn, Allen Park, and White Lake to name a few.