In Home Care for Patients with Chronic Heart Disease
Improving quality of life with Home Care Services for Heart Disease Patients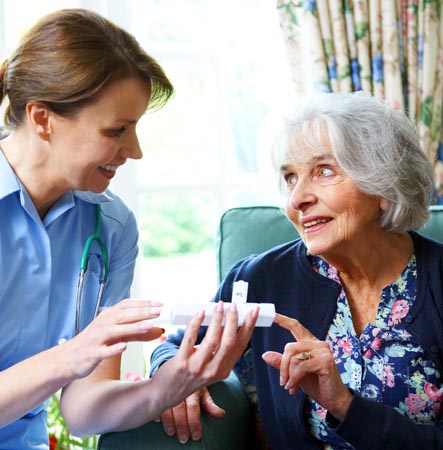 Heart failure affects 6 million Americans! Nearly 670,000 people are diagnosed with heart failure each year. It is the leading cause of hospitalization in people over 65. Caregiving Experts provides home care, skilled nursing care and support for those people living with chronic heart disease through our customized care plans that encourage your loved one's commitment to their new, healthy lifestyle.
We offer a detailed range of services for people living with Chronic Heart Disease. These include assistance with grocery shopping and meal preparation to promote a low sodium and a heart healthy diet. We also support such things as prescribed exercise programs, Remote Care Technology to monitor important health measure such as weight, blood pressure and oxygen levels, personal grooming assistance, housekeeping, errands, and transportation support to and from appointments.
We provide a coordinated approach using our fully trained in-home caregivers, staff and resources to keep an eye on your loved one day-to-day and report any changes. Our goal is to reduce unnecessary visits to the hospital and keep your loved one safe and secure at home.
Caregiving Experts are Your Trusted Source for Home Care for Seniors with Congestive Heart Failure and other Chronic Cardiac Conditions
Caregiving Experts offers In-Home Chronic Heart Disease cares for seniors and the Elderly throughout The Greater Detroit Metro area suburbs including Wayne County, Oakland County and Macomb County. We provide our home care, senior care and dementia care services to residents of Plymouth, Livonia, Canton, Novi, Farmington, Commerce Twp., Bloomfield, Southfield, Royal Oak, Troy, Rochester Hills, Clinton Twp., Warren, Grosse Pointe, Dearborn, Allen Park, and White Lake to name a few.