Home Care for COPD Patients – Lung Disease Care
In Home Care and Support for Patients with Chronic Lung Disease
COPD or chronic obstructive pulmonary disease affects 24 million people in the U.S., or 6 percent of the population. It is the third leading cause of death in the U.S. Caring for a loved one suffering from COPD who is often short of breath and anxious can be taxing, overwhelming, and sometimes even scary.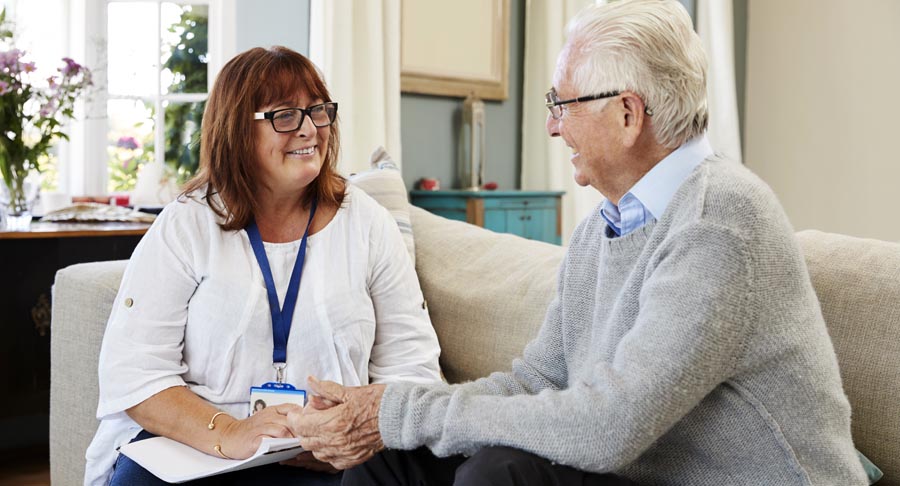 Caregiving Experts is your long term care partner in easing the stress caused by these unpredictable changes seen in patients with Chronic Obstructive Pulmonary Disease (COPD).
Our caregivers keep an eye on your loved one day-to-day and are trained to report any changes. We provide assistance to your loved one adjusting to a new lifestyle with an oxygen tank, assist with social outings and daily errands, including attending a pulmonary rehabilitation program classes and/ or support group. All of these activities and more can help to alleviate family caregiver burnout.
Chronic Lung Disease Resources
The American Lung Association-the Detroit Chapter provides resources and educational programs for families, patients, caregivers and medical professionals. To learn more visit :www.lung.org/associations/states/Michigan/index.html
The Lung Association offers educational information and support on pulmonary diseases such as lung cancer, COPD, and asthma. To learn more visit http://www.lung.org/lung-disease/
Your Trusted Source for Home Health Care for Patients with COPD and Other Chronic Lung Diseases – COPD Caregivers
Caregiving Experts offers In-Home Health Care Services and Support for Patients with COPD and other Chronic Lung Diseases throughout The Greater Detroit Metro area suburbs including Wayne County, Oakland County and Macomb County. We provide our home care, senior care and dementia care services to residents of Plymouth, Livonia, Canton, Novi, Farmington, Commerce Twp., Bloomfield, Southfield, Royal Oak, Troy, Rochester Hills, Clinton Twp., Warren, Grosse Pointe, Dearborn, Allen Park, and White Lake to name a few.