Providing Home Care Services in Assisted Living Communities
Where ever you call home, we can provide extra care and support
In 2013, there were 360 Assisted Living Communities in the Greater Detroit Metro Area and Suburbs. Many elderly people call these wonderful senior living communities home. Caregiving Experts works with both the families and Assisted Living Community's staff to provide residents with extra care as needed.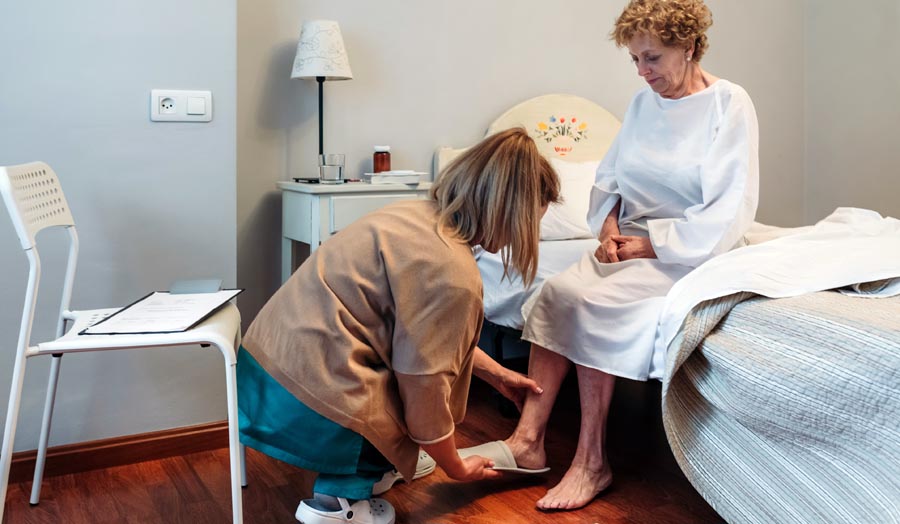 Allowing your loved one to stay in their Community. If a resident has a decline in their physical abilities, the Assisted Living Community may require they move to a skilled living center. This can be both more expensive and cause disruption in your loved ones life.
A little extra help can enhance your loved ones quality of life, self-image and dignity.
A caregiver can help your loved one get out and about by providing transportation and socialization.
A more diverse set of experiences.
Give family members Peace of Mind.
From a Simple Shower or Bath to 24/7 Live In –Care
People that call an Assisted Living Community home sometimes still needs a little extra help in addition to what the senior community staff provides. A few examples would be:
A shower bath that meets the clients special needs;
A tuck-in visit in the evening;
Transportation to assist a client get out and about;
Companionship and more one-on-one socialization;
Personal care as your love one recovers from an illness or hospitalization; and/or
24-hour in live care for a short period as your loved recovers from a challenging health situation.
Maintaining Quality of Life: Benefits
Supplementing your loved ones Assisted Living experience can yield the following results:
"Caregiving Experts has been providing services in my community for 18-months now. They help our residents who want more services such as a shower baths, a few hours of care throughout the day to live-in care when needed. My staff, I and our residences are very happy with Caregiving Experts"
– Ashley at Shorehaven Atria, Sterling Hts., MI.
Your Trusted Source for Assisted Living Facility Home Care & Support
Caregiving Experts offers In Home Health Care and Support in Assisted Living Communities throughout The Greater Detroit Metro area suburbs including Wayne County, Oakland County and Macomb County. We provide our home care, senior care and dementia care services to residents of Plymouth, Livonia, Canton, Novi, Farmington, Commerce Twp., Bloomfield, Southfield, Royal Oak, Troy, Rochester Hills, Clinton Twp., Warren, Grosse Pointe, Dearborn, Allen Park, and White Lake to name a few.