In-Home Care and Support Services for Cancer Patients
Expert In-Home Care and Support Services for Patients Living with Cancer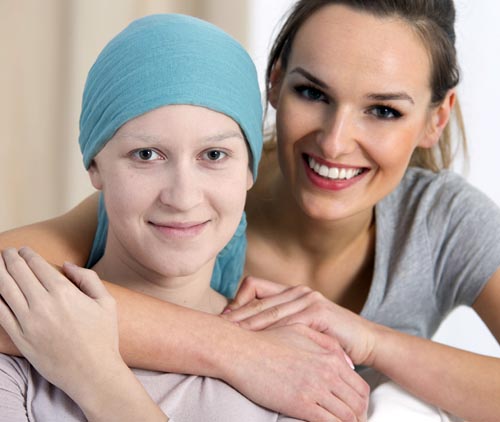 Cancer is the second leading cause of death in Michigan. As estimated 55,660 people in Michigan were diagnosed with Cancer during 2010. Those people newly diagnosed with cancer and the long-time cancer survivor will find that our professional in-home caregivers can provide valuable assistance. At Caregiving Experts, we recognize the challenges rated to battling cancer and we are here to support you and your loved one. In addition to providing any needed assistance around the house, our caregivers can accompany you to Physician appointments, support groups, chemotherapy, radiation therapy, a trip to a friend's house and provide companionship during this challenging time.
Caring for the Patient With Cancer at Home
At Caregiving Experts, we focus on helping you or a loved one to relieve your symptoms, enhance your overall well-being, assist with daily activities, and improving overall quality of life. Formal research and patient feedback confirms that care and support can help significantly reduce the stress and anxiety associated with cancer: Unwelcome loneliness, loss of control, and loss of hope. Caregiving Experts will work with you to help you during your treatment and keep a bright ray of sunshine in your life!!!.
Your Trusted and Expert Source for In-Home Care and Support for Cancer Patients
Caregiving Experts offers In-Home Health Care Services and Support for Patients dealing with Cancer throughout The Greater Detroit Metro area suburbs including Wayne County, Oakland County and Macomb County. We provide our home care, senior care and dementia care services to residents of Plymouth, Livonia, Canton, Novi, Farmington, Commerce Twp., Bloomfield, Southfield, Royal Oak, Troy, Rochester Hills, Clinton Twp., Warren, Grosse Pointe, Dearborn, Allen Park, and White Lake to name a few.