Multiple Sclerosis Home Care in the Detroit Metro Area
In-Home Care Services for Patients with MS – Multiple Sclerosis
Nearly 2.5 Million people worldwide are affected by Multiple Sclerosis! MS is an autoimmune disease where your immune system attacks your central nervous system my mistake. This attack damages myelin, the coating that protects nerve fibers in the brain spinal cord and eyes. The causes are unknown however it is believed that infection by a slow moving virus or abnormalities with the immune system are related to the disease. MS can be one of the most disabling of the neurological diseases that strike young adults during their most productive years (20-40 years of age). A number of MS patients have little or no disability for many years after diagnosis.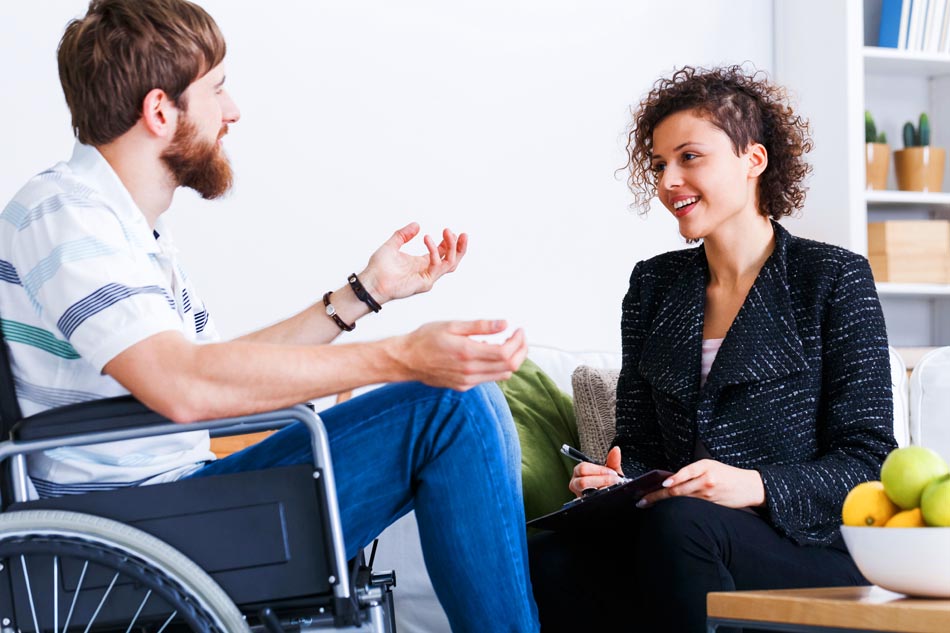 Signs and symptoms of MS can include:
Fatigue and weakness
Coordination (tripping, dropping things)
Muscle tightness or stiffness
Abnormal reflexes, either absent or exaggerated
Impaired vision
Tremor, uncoordinated movements
Sensation of numbness, prickling or tingling
Sensation of numbness, prickling or tingling
Bladder and bowel dysfunction including incontinence
Emotional, euphoria and depression
Impaired position sense
Slurring of words
Pain, burning and itching
Expert Caregivers for the MS Patient at Home
At Caregiving Experts, we focus on helping you and your loved one deal with all the changes which occur with MS that threaten ones independence, safety and security. Our caregivers are trained in all aspects of care for MS patient to help relieve symptoms, enhance well-being, assist with daily activities, and improving overall quality of life. We also work closely with the National Multiple Sclerosis Society as we strive to provide the best care and services possible.
Valuable Community Resources
Your Trusted Source for Home Health Care and Support Services for Patients with Multiple Sclerosis – In-Home MS Caregivers
Caregiving Experts offers In-Home Care Services and Support for patients with Multiple Sclerosis throughout The Greater Detroit Metro area suburbs including Wayne County, Oakland County and Macomb County. We provide our home care, senior care and dementia care services to residents of Plymouth, Livonia, Canton, Novi, Farmington, Commerce Twp., Bloomfield, Southfield, Royal Oak, Troy, Rochester Hills, Clinton Twp., Warren, Grosse Pointe, Dearborn, Allen Park, and White Lake to name a few.