Home Care for Amyotrophic Lateral Sclerosis Patients
In-Home Care and Support for ALS (Lou Gehrig's Disease) patients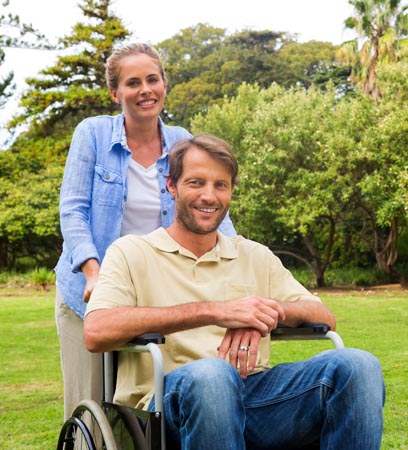 In Michigan, about 5 out of every 100,000 people are diagnosed yearly with ALS. ALS usually affects people after 50 years of age. Amyotrophic Lateral Sclerosis (ALS) or Lou Gehrig Disease leads to muscle weakening and affects the clients ability to control voluntary movements of the muscles including those that control breathing.
Patients dealing with ALS experience a progressive loss of ability in their independent which challenges completing activities of daily living. Our caregivers understand through special training how to best care for someone living with ALS.
Our caregivers can assist with mobility and transfers which is key to a sense of independence. We also assist in the planning and preparation of special diets to support good nutrition. A key focus is placed on offering emotional support allowing the client enough time to communicate, always being sensitive to the preservation of the clients' dignity.
Key Community Resources!
In the Detroit area we are blessed to have the ALS Association. Their staff are expert and offer a wealth of resources, education material and support. There web site is www.alsa.org
Your Trusted Source for ALS Caregivers and Home Care Services
Caregiving Experts offers in-home care services for ALS patients, as well as ALS caregivers throughout The Greater Detroit Metro area suburbs including Wayne County, Oakland County and Macomb County. We provide our home care, senior care and dementia care services to residents of Plymouth, Livonia, Canton, Novi, Farmington, Commerce Twp., Bloomfield, Southfield, Royal Oak, Troy, Rochester Hills, Clinton Twp., Warren, Grosse Pointe, Dearborn, Allen Park, and White Lake to name a few.