Specialized Memory Care Programs
Let Our Family of Experienced Dementia Caregivers Support Yours
Dementia and other memory loss conditions are increasing at epidemic portion. Caregiving Experts provides a distinctive approach to dementia care and other memory loss challenges called Memory Lane.
Memory Lane, offered exclusively by Caregiving Experts is comprised of two distinct service options:
Specialized Dementia Care
Specialized Dementia Care is comprised of personal and companion care provided by intensively trained and tested caregivers. Through our Specialized Dementia Care services we endeavor to increase the quality of life and provide a more interactive care experience in our clients' lives – every day.
Focused Memory Training promotes self-sufficiency, competency and self-worth while fostering a sense of purpose and the memory skills needed for life's daily activities. Since memory translates to client life experiences, we booster a client's confidence and renew their outlook on life. All this helps strengthen memory and recall.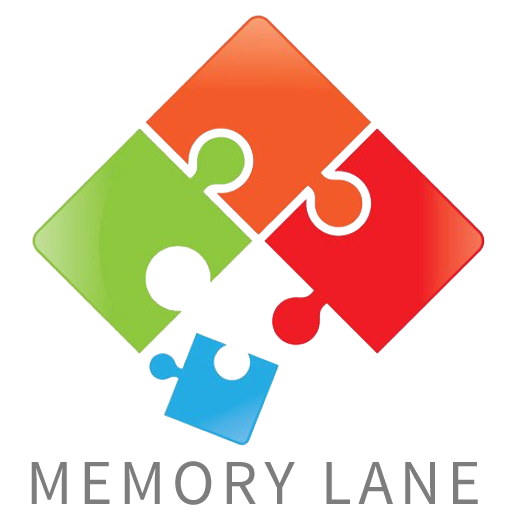 All Memory Lane services are provided by specially trained individuals that bring patience and compassion to an emotionally charged family dynamic. As a neutral third party, our caregivers are able to focus on what's best for the client today, without the emotional history that comes with a lifetime of knowing someone.
Memory Lane is specialized dementia care for those living with Alzheimer's disease and dementia, as well as for their families. It features one-on-one interaction and attention – key to providing the best care possible for someone living with memory impairment. A caregiver provides social interaction, a safe sharing environment and companionship for the person living with dementia.
Our memory care keeps clients secure and improves the quality of life for everyone involved.
Each in-home caregiver certified in Caregiving Experts' Memory Lane program is specially trained and tested so they understand how to redirect challenging behaviors, such as mood swings, anxiety or depression, and incorporate meaningful activities into a person's daily routine.
Affordable Home Care for Patients Living with Dementia
With Memory Lane, our care team builds a care plan that is individually customized for each family and based on a specific person's health and social history – it is not a one-size-fits-all process. We don't just pick a caregiver. We individually match a client with a caregiver. Equipped with this information, a caregiver knows the most meaningful way to engage with a person living with dementia, catering to their unique habits, preferences and behavioral issues.
Caregiving Experts uses a positive, failure-free approach. Your loved one is never wrong. This approach crafts a calm and supportive environment to bolster a client's self-esteem when they are most vulnerable.
Trained caregivers call upon what is unique about the person living with dementia. The goal is to utilize the hobbies and activities a client enjoys and create meaningful moments that can continue to adjust as a client's cognitive abilities change.
Specialized Dementia Home Care Improves Quality of Life for Everyone
Dementia doesn't just affect a loved one; it also affects the rest of the family. Memory Lane supports the entire family, getting them involved as well as providing them with tips and coping skills as their loved one's needs change. Caregivers are also there to be a respite for the family from the stress of continual care, allowing the family to enjoy the time with their loved one.
Memory Lane is a coping solution for the entire family. It eases fears, and lessens the burden on family caregivers by teaching them, communicating with them, and giving them much-needed support. Caregivers trained in Memory Lane understand the delicate family dynamics involved when a family is living with dementia and their goal is to bring both the client and their loved ones closer together.
In-Home Dementia Caregivers Receive Specialized Training
Each caregiver trained in our Memory Lane program does so through the Caregiving Experts continuing education university. These professionally-developed courses are not a one-time class. It starts with seven hours of dementia specific classes. Then caregivers go through ongoing training and they cultivate more skills through supplemental hands-on experience.
A Memory Lane caregiver is able to provide help with many daily-living activities, including: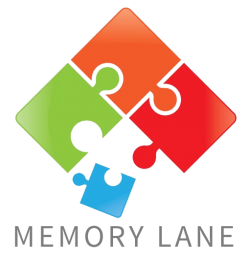 Bathing
Dressing
Personal Grooming
Housekeeping
Transportation
Healthy Meal Preparation
Consistent training and communication creates a circle of trust between the client, the Pathways to Memory caregiver, and the entire family.
Your Trusted Source for Dementia Home Care and Specialized Memory Care Programs to Assist Patients with Cognitive Impairment
Caregiving Experts offers Specialize In-Home Care Programs for patients with Alzheimer's and Dementia throughout The Greater Detroit Metro area suburbs including Wayne County, Oakland County and Macomb County. We provide our home care, senior care and dementia care services to residents of Plymouth, Livonia, Canton, Novi, Farmington, Commerce Twp., Bloomfield, Southfield, Royal Oak, Troy, Rochester Hills, Clinton Twp., Warren, Grosse Pointe, Dearborn, Allen Park, and White Lake to name a few.