Mom and Baby Specialty Home Care Services
Provide a Gift of In-Home Mom and Baby Services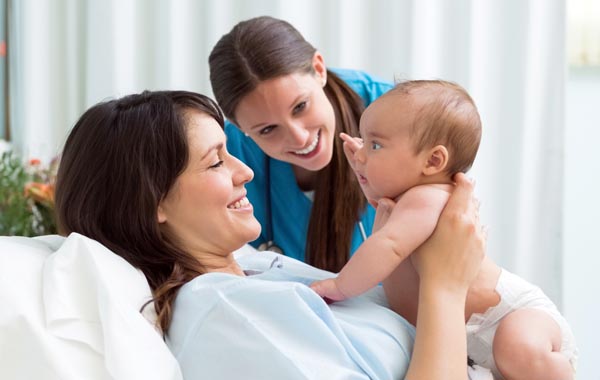 Caring for a newborn baby can be challenging; especially when your baby is premature or at high risk. The experienced help of special caregiver can be invaluable. Newborns can be intimidating, exhausting, and overwhelming at times. When you come home from the hospital, it is a good idea to have someone there to help you with your new baby. Newborn Home Care can provide that assistance. Birth is a physically and emotionally draining experience. With a normal delivery, many doctors recommend that you have assistance for at least one week; with a cesarean section, you may need help for about ten days to two weeks. Some moms use our baby nurses 1-2 days, others 2-3 weeks, and others 3-4 months. Everyone's needs are unique, and we make every effort to meet your specific needs and schedule.
Some of the benefits of having an In Home Child Caregiver include:
Caregiving Experts has a special program provided by trained caregivers and nannies that addresses the needs a mother or the baby may experience after childbirth. From a couple of hours of help per day to a few days of 24 hour support can go a long way to making the transition home with a new addition smooth and pleasant. Some of the services provided include:
Infant care and support
Emotional support
Lite housekeeping
Meal support
Day and night support for a colicky baby
Transportation support
An extra pair of hands can always be useful
Play time support for siblings
Community referrals, if needed
This service can be wonderful gift from grandparents, husbands and friends. Caregiving Experts can tailor a special package that can help make the mom and baby first few days home more safe and pleasant.
Your Trusted Source for In-Home Caregiver Services
Caregiving Experts offers Mom and Baby home care services throughout Southeast Michigan including Wayne County, Oakland County and Macomb County. We provide our home care, senior care and dementia care services to residents of Plymouth, Livonia, Canton, Novi, Farmington, Commerce Twp., Bloomfield, Southfield, Royal Oak, Troy, Rochester Hills, Clinton Twp., Warren, Grosse Pointe, Dearborn, Allen Park, and White Lake to name a few.